Photo circulating on Twitter is a cropped version of a picture first published in 2021, China's internet watchdog saysThere had been reports in the US that Russia had asked China for military support.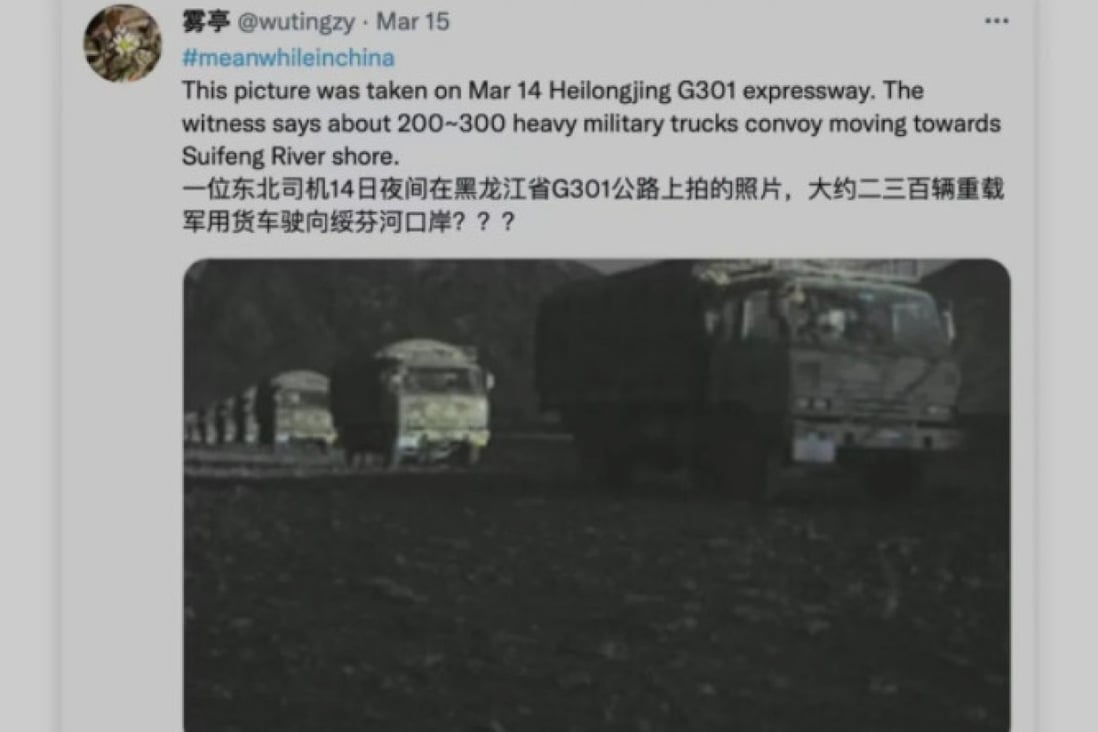 The photo of the Chinese army, claimed to be near the Russian border, was posted on Twitter. Photo: Weibo
China has denied internet rumours that it said distorted its position on the Ukraine crisis, including a photograph purportedly showing its military on the Russia border and a claim it had earlier promised to defend Ukraine from a nuclear attack.
The Cyberspace Administration of China (CAC), the country's internet watchdog, said on Thursday that there were many fake news reports online aimed at discrediting China's position on the war in Ukraine.
A photograph of a long line of fully loaded Chinese military vehicles travelling at night has circulated on Twitter, triggering speculation that China was providing assistance to Russia. But it was actually an edit of an old shot from May 2021, the CAC said.