BY JAKE THOMAS ON 7/1/22 AT 7:51 PM EDT00:39
Facebook Whistleblower Claims 'Anger And Hate Is Easiest Way To Grow' On Platform
NEWSPOLLSU.S. GOVERNMENTCORRUPTIONUNIVERSITY OF CHICAGO
https://trinitymedia.ai/player/trinity-player.php?pageURL=https%3A%2F%2Fwww.newsweek.com%2Fmost-americans-across-party-lines-say-government-corrupt-rigged-poll-1721208&unitId=2601060880&userId=eca96af5-a506-4824-a6c1-b6ff5b3bc085&isLegacyBrowser=false&version=20220915_27e02ae9a5613febd3d80d9cf700b5d9b4cc368e&useCFCDN=0&themeId=140
Anew poll has found an area that most Americans can agree on despite growing political polarization: the government is not on their side.
The University of Chicago Institute of Politics recently released a survey which found over half of its respondents agreeing that the government is "corrupt and rigged against me." Conducted by a Democratic and Republican pollster, the survey is another sign of Americans' growing distrust in established institutions.
The survey of 1,000 registered voters between May 19-23 found that right-leaning respondents were more likely to agree the government is corrupt and rigged. Seventy-three percent of respondents who described themselves a "strong Republican" and 71 percent who identified as "very conservative" agreed with the statement.
Roughly two-thirds of both Republicans and independents along with 68 percent of rural voters thought the government is corrupt and rigged.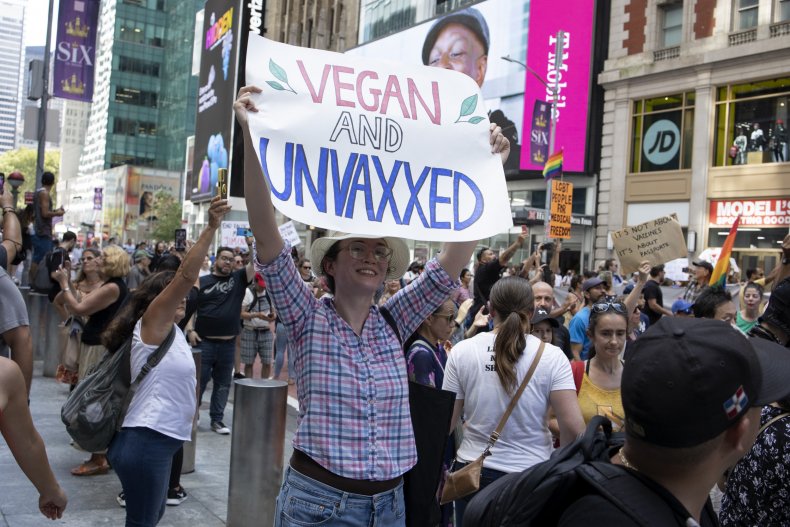 However, left-leaning voters were more divided on the question. Just 51 percent of voters who identified as "very liberal" agreed with the statement along with 46 percent of Democrats.
Additionally, 49 percent of respondents said they "more and more feel like a stranger in my own country," with about two-thirds of strong Republicans and self-identified "very conservative" voters agreeing with the statement. Just 38 percent of strong Democrats backed the statement.
Despite former President Donald Trump's efforts to cast doubt on the integrity of elections, 56 percent say they trust ballots to be counted fairly and accurately. The responses were again split significantly along political lines, with Democrats and a majority of independents overwhelmingly saying they trust elections, and just a third of Republicans saying the same.
NEWSWEEK SUBSCRIPTION OFFERS >
While Democrats and Republicans have found common cause in distrusting the government, the survey found that didn't translate into greater trust of each other. Roughly three-quarters of Democrats and Republicans both agreed the other side "are generally bullies who want to impose their political beliefs on those who disagree."
"While we've documented for years the partisan polarization in the country, these poll results are perhaps the starkest evidence of the deep divisions in partisan attitudes rippling through the country," said Republican pollster Neil Newhouse, who conducted the survey with Democratic pollster Joel Benenson, in a summary of its results.
READ MORE
Other research has found similar conclusions. A 2019 survey by the Pew Research Center found that 79 percent of Democrats and 83 percent of Republicans distrusted each other. Earlier this year, a survey also found liberals and conservatives were equally split on whether political violence was justifiable.
Newsweek reached out to Newhouse and Benenson for comment.