Forbes Breaking News1,74 Mio. Abonnenten
Speichern326.184 Aufrufe 26.04.2023
Tara Lee Rodas, the HHS whistleblower, gives her opening statement on the child migrant crisis to the House Judiciary Committee. Fuel your success with Forbes. Gain unlimited access to premium journalism, including breaking news, groundbreaking in-depth reported stories, daily digests and more.
Plus, members get a front-row seat at members-only events with leading thinkers and doers, access to premium video that can help you get ahead, an ad-light experience, early access to select products including NFT drops and more: https://account.forbes.com/membership…
( SEPT. 2022) Disney Worker, School Coach, Law Officer Arrested in Human Trafficking Sting
BY CATHERINE FERRIS ON 9/12/22 AT 2:24 PM EDT01:23
U.S. Crime By The Numbers: Homicides, Murders Skyrocketed During COVID Pandemic
U.S.POLICEARRESTFLORIDAHUMAN TRAFFICKING
Florida's Polk County Sheriff's Office announced on Friday that a seven-day human trafficking operation dubbed Operation Fall Haul 2 resulted in the arrests of 160 individuals.
According to a press release issued by the department, the operation began on August 30 and involved the help of several other police departments, State Attorney Brian Haas and social services organizations that provided services to identified or potential victims.
"Those who traveled to provide prostitution services were screened by detectives and the social services organizations to determine if they were being trafficked or exploited by others," the release said.
Legal resources website HG.org said that the penalties for those who buy sexual favors from others may vary based on other potential crimes that had been committed.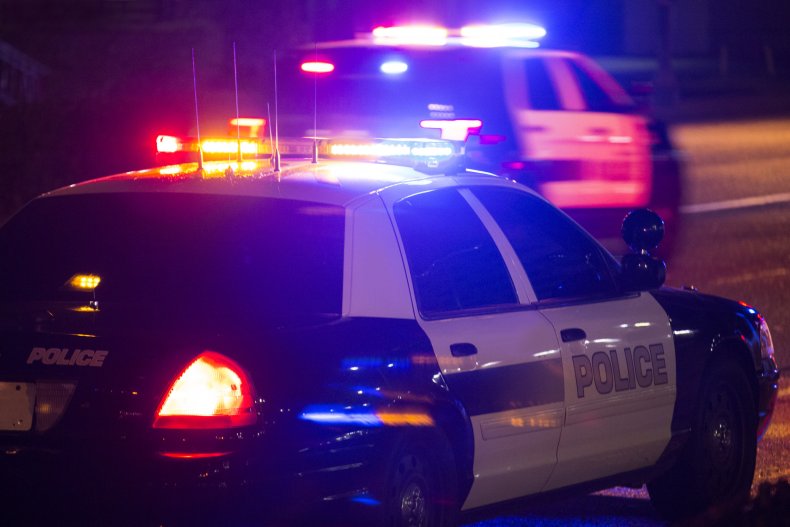 "Florida state laws criminalize the services that prostitutes offer and sell to clients," the article said. "This includes brothels or other buildings where these activities may occur and any advertising of engaging in prostitution."
An individual committing the crime must offer and exchange compensation with another person who is offering to sell sexual services for said compensation.
"This does not necessarily result in an exchange of money, and the sexual services have a wide range of possibilities," HG.org reported.
NEWSWEEK SUBSCRIPTION OFFERS >
Among the 160 people who were arrested for their alleged involvement include 26-year-old non-faculty high school coach John Layton, 57-year-old Disney's Coronado Springs Resort bellhop Guillermo Perez and 24-year-old corrections Officer Keith Nieves.
READ MORE
The investigation also resulted in the arrest of 41-year-old Cameron Burke, who was released on a bond for alleged lewd and lascivious battery on a high school student.
"He was arrested in 2021 after the Orange County Sheriff's Office learned Burke had been having sex with the high school student beginning in August 2020," the release said. "At the time of his arrest he was employed as a computer technician for the school."
Sheriff Grady Judd said the goal of these operations is to identify victims, offer them help and arrest the individuals who are "fueling the exploitation of human beings."
"Prostitution is not a victimless crime—it results in exploitation, disease, dysfunction, drug and alcohol addiction, violence and broken families," Judd said.
Two trafficking victims and another five potential victims were identified.
Additionally, detectives seized cocaine, marijuana and heroin from the people arrested. The oldest arrested suspect is 64 years old while the youngest suspect is 19 years old.
"Criminal histories of everyone arrested included 419 previous felonies and 619 previous misdemeanors," officials said. "Some of the prior histories include charges for kidnapping, robbery, aggravated battery and sex offenses."
Newsweek reached out to Polk County Sheriff's Office for further comment.
The department has conducted previous human trafficking stings.
In October of 2021, more than 100 people were arrested during an operation, while another operation resulted in 108 people arrested in March.
A former police officer was accused of running a prostitution ring in California and Arizona.