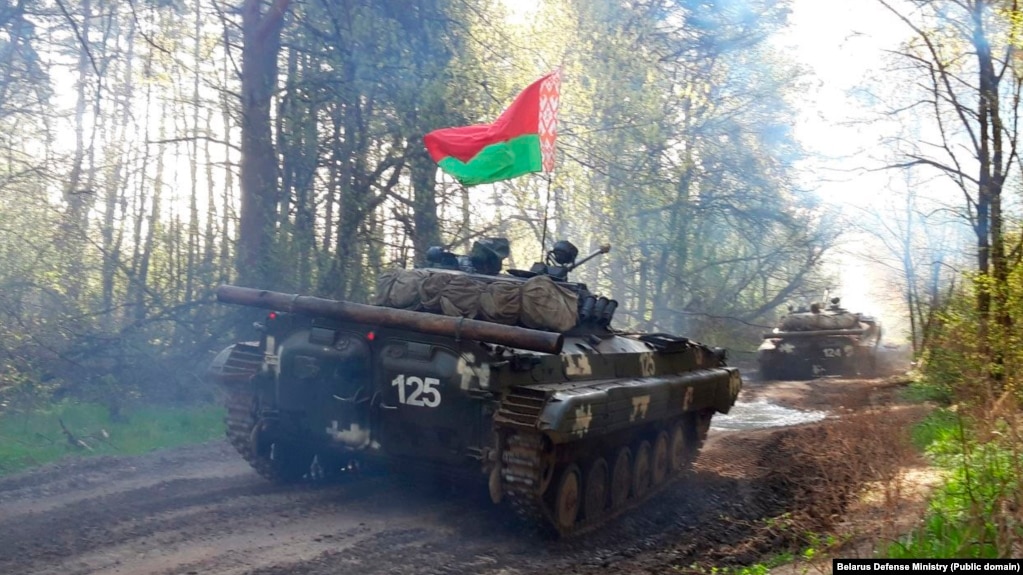 Belarusian defense officials have announced the start of military exercises near the Russian ally's western border with EU member Poland and farther east.
The Defense Ministry said on September 8 that its troops would train for "liberating territory temporarily seized by the enemy" and retaking control over border regions.
It said the maneuvers would take place at military training grounds in Brest, near the western border with Poland, as well as in areas around the capital, Minsk, and Vitebsk, in northeastern Belarus.
The ministry didn't say how many soldiers are involved but said the "number of troops participating in the command and staff exercise, the involved weapons and military equipment does not exceed the level subject to mandatory notification in accordance with the Vienna Document 2011."
Belarus's disputed leader, Alyaksandr Lukashenka, has allowed the Russian military to use its territory to attack Ukraine in the initial and subsequent stages of the invasion, now in its seventh month.
Lukashenka has denied that Belarusian troops are participating directly in any hostilities.
Reports have chronicled defiant refusals by some Belarusians to participate in activities supporting the Russian invasion or even efforts to undermine the largest army invasion in Europe since World War II.
Lukashenka has waged a relentless clampdown on dissent with the support of Russian President Vladimir Putin since unprecedented street protests erupted in the former Soviet republic after he declared victory in a fraught election for a sixth presidential term.
The crackdown elicited EU and other Western sanctions and a crisis at Belarus's border with the European Union in 2021-22 that Brussels and others have described as "weaponizing" third-country nationals.